Isserman Class Records Gettysburg Address for Ken Burns' Project
---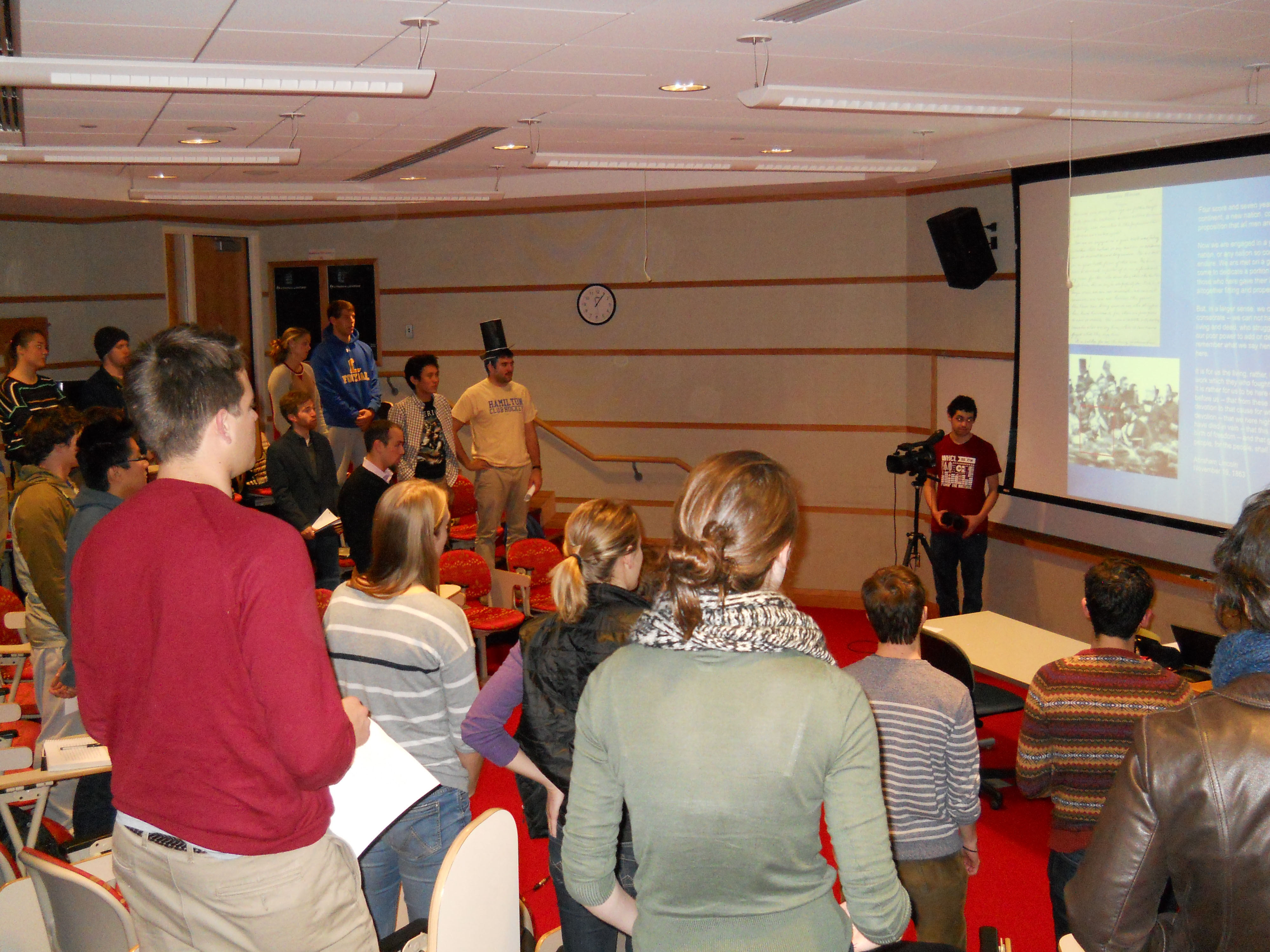 To celebrate the 150th anniversary of Abraham Lincoln's Gettysburg Address on Nov. 19, Maurice Isserman's History of the Civil War class (History 215) took part in filmmaker Ken Burns' project "Learn the Address." Isserman is the Publius Virgilius Rogers Professor of American History.
Burns along with numerous partners has launched a national effort to encourage everyone in America to video record themselves reading or reciting the speech. The collection of recordings housed on the site will continue to grow as more recordings are added. Hamilton's AV department filmed Isserman's class reciting the Gettysburg Address and the video is available for viewing on the Learn the Address website.
Isserman explained, "Having spent the semester in intimate contact with Lincoln and his writings (including the First and Second Inaugural, as well as the Gettysburg Address), it only seemed appropriate for the class to pay homage to him on the 150th anniversary of his most famous speech."
Others who have recorded the address include President Obama, former President George W. Bush, Jimmy Kimmel, Whoopi Goldberg and the U.S. men's soccer team, to name a few.