Isserman Interviewed on Carnegie Mellon-based Radio
---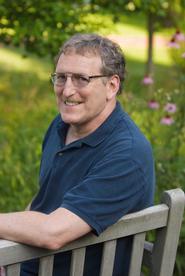 Maurice Isserman, the Publius Virgilius Rogers Professor of American History, was interviewed by WRCT's History for the Future, about the 50th anniversary of the publication of The Other America: Poverty in the United States by Michael Harrington. Isserman, Harrington's biographer, wrote a new introduction for the 50th anniversary edition of the book. The interview, airing in Pittsburgh (88.3 fm) on Tuesday, May 1, and Wednesday, May 2, is also available through the show's website and at the iTunes podcast page.

During the interview Isserman discussed Harrington's "discovery" of poverty in the early 1960s, the legacy of Lyndon Johnson's War on Poverty and the enduring significance of The Other America. He concluded by answering the question, "What would Michael Harrington say if he were alive today?"

History for the Future is a weekly public affairs program that "explores the historical underpinnings of contemporary social issues; by interviewing historians and journalists the show aims to demonstrate that knowing the past can inform public debate in constructive ways." WRCT is a Carnegie Mellon University-based "free-form radio broadcaster" staffed by faculty, students and staff as well as community members.