Isserman Publishes Op-Ed About Michael Harrington in The New York Times
---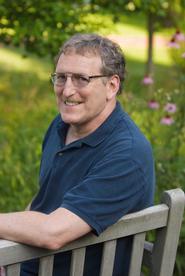 Professor of History Maurice Isserman published an op-ed about American Democratic Socialist Michael Harrington in The New York Times (3/3/12).
In "The Poverty of An Idea," Isserman notes that libertarian writer Charles Murray has lately kept alive the idea of a "culture of poverty, the theory that poor people are trapped by distorted norms and aspirations and not merely material deprivation. Yet, Michael Harrington was in the forefront of analyzing poverty as a social problem, Isserman notes.

In The New York Times, Iisserman wrote, "Overlooked in the debate, however, is the role that an earlier book — by Michael Harrington, a young Socialist intellectual whose views differed radically from Mr. Murray's — played in framing, and bringing to the forefront, the analysis of poverty as a social problem."

Isserman continued, "Published 50 years ago this month, when Harrington was 34, The Other America: Poverty in the United States was a surprise best seller that influenced the direction of social welfare policy, particularly Lyndon B. Johnson's Great Society, as well as the backlash that followed it. Just 186 pages in the original edition, the book had a simple thesis: poverty was more extensive and tenacious than an affluent America had assumed."

Isserman, Publius Virgilius Rogers Professor of American History, is the author of The Other American: The Life of Michael Harrington.