Isserman Quoted on AlterNet
---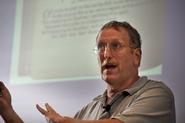 Publius Virgilius Rogers Professor of American History Maurice Isserman was interviewed for an article titled "Whatever Happened to Left-Wing Domestic Terrorism?" Written by Jake Blumgart, the article was featured on AlterNet on April 12.
In comparing the left-wing radicals of the 1960s and 1970s to the more right-wing extremists of recent decades, Blumgart asserted that leftist terrorism lives on mainly in the minds of novelists and screenwriters. He explored the historical and ideological reasons that left-wing terrorism has basically died off, while violent right-wing extremists have continued to kill police officers and bomb buildings.
Isserman pointed out that there was little social support for the radical movements of the 1970s. "The appeal of terrorism is that it substitutes the individual or the small band of desperados for a mass social movement. It's hard to organize mass social movements, but it's relatively easy in this country to acquire guns and dynamite," he said.
Isserman has written extensively on the events of the 1960s. His book, America Divided: The Civil War of the 1960s, co-written with Georgetown Professor of History Michael Kazin and originally published in 2000, is currently in its fourth edition.
AlterNet describes itself as a "news magazine and online community that creates original journalism and amplifies the best of hundreds of other independent media sources" with the goal of inspiring "action and advocacy on the environment, human rights and civil liberties, social justice, media, health care issues, and more."