Isserman's Interview Published in Mountaineering Book
---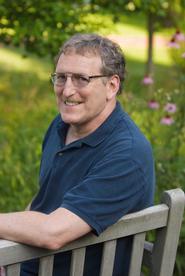 An interview with James L. Ferguson Professor of History Maurice Isserman has been published in Grasping for Heaven: Interviews with North American Mountaineers by Frederic Hartemann and Robert Hauptman.
In the 2009 interview, Isserman discussed Fallen Giants - A History of Himalayan Mountaineering from the Age of Empire to the Age of Extremes, a book he co-wrote with University of Rochester professor Stewart Weaver. Isserman addressed the need to remain objective while writing a historical record based largely on published personal, and often conflicting, expedition accounts. He said that by finding new, unpublished correspondence and material, he and Weaver were able to "tell a more complicated and hopefully more interesting story than just rehearsing the long narrative of mountaineering achievements and tragedies."
Fallen Giants won the Banff Prize for best mountaineering history and a National Outdoor Book Award in 2008 and has appeared on both The New York Times Book Review "editors' pick of the week" list and the Amazon.com 2008 top 10 list of outdoor and nature books.