Isserman's "Adventure Writing" Featured in Chronicle of Higher Ed
---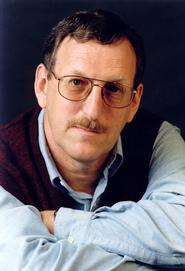 The Chronicle of Higher Education, in its Jan. 25 issue, featured an article, "In One Writing Course, Freshmen Take After Lewis and Clark," about Hamilton's "Adventure Writing" course taught by James L. Ferguson Professor of History Maurice Isserman last semester. The course, which was redesigned by Isserman to incorporate the Adirondack Adventure program as well as other outdoor trips, offered students the opportunity to incorporate their experiences and observations in their journals and other written assignments.

Director of Outdoor Leadership Andrew Jillings, who also directs the Adirondack Adventure program, led the three additional Adirondack-based field trips for this class, two climbing and one paddling.

Isserman came up with the idea for the new course after teaching a freshman writing class centered on Lewis and Clark's journals. "I wanted to broaden it, and I had just gotten back from Nepal and thought, 'Wouldn't it be great if students could write about their own experiences?"