Isvaldo Perez, Jr. '86 Joins Spencer Stuart
---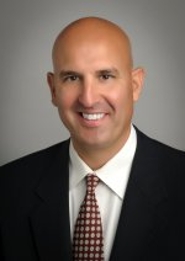 Spencer Stuart, the international executive recruiting firm, has announced that Isvaldo Perez, Jr. '86 has joined the Dallas officer as a consultant in consumer goods and services and marketing officer practices. He will be responsible for recruiting senior-level executives for clients in the consumer packaged goods, consumer durables and retail industries.
Isvaldo "Issy" Perez comes to Spencer Stuart with a background of over 25 years of senior-level experience in the consumer packaged goods industry. Before joining Spencer Stuart, Issy worked for Frito Lay in senior sales roles, serving as group vice president of sales innovation, group vice president of customer development and region vice president for Texas. Previously, he worked for Kraft Foods as general manager for Central America and for Nabisco in a number of marketing roles. He also worked for Black & Decker and Procter & Gamble.
At Hamilton, Issy majored in mathematics and was a recipient of the Ned Doyle prize scholarship. He was captain of the men's basketball and is a member of the Hamilton 1,000 point club. He was also a member of Delta Upsilon. After graduation, he went on to earn his master's degree in marketing and finance from Northwestern University Kellogg Graduate School of Management and was a recipient of the Bristol-Myers Squibb fellowship.