Jackson-Forsberg '90 Discusses the Art Glass of Frank Lloyd Wright
---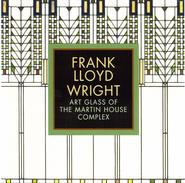 Eric Jackson-Forsberg '90 provided insight into the design concepts of architect Frank Lloyd Wright during his talk on Reunions '10 weekend. As the curator of the Martin House Complex in Buffalo, New York, Jackson-Forsberg has had the opportunity to study the numerous art glass windows or "light screens" that Wright designed specifically for this complex of Prairie structures and has interpreted them within the functional and stylistic context of the buildings.

While the focus of the talk was on the 'Tree of Life' pattern, he also discussed how the organic principles generally inherent to Wright's work are shown in the Martin House. For example, Jackson-Forsberg suggested that the glass designs are abstractions of plant forms such as wisteria or potted trees but they can also be read as abbreviations of Wright's own architectural plans for the complex.

The Martin House Complex is a prime example of a Prairie House, a revolutionary design developed by Frank Lloyd Wright in the first decade of the 20th century. Long in disuse and in need of extensive restoration, the Martin House Complex is currently being restored to its 1907 condition. It was placed on the National Register of Historic Places in 1975 and named a National Historic Landmark in 1986. Tours are available throughout the restoration process.

Frank Lloyd Wright Art Glass of the Martin House Complex (2009, Pomegranate) is edited by Eric Jackson-Forsberg and is available in the Wisteria Shop at the Martin House Complex and the Hamilton College Store.