Jake & Mimi
---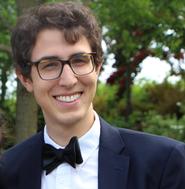 Alumnus Frank Baldwin '85 recently published
Mimi & Jack
, his 2001 follow-up to his critically acclaimed debut,
Balling the Jack
(1996). This 310-page novel is a spicy murder mystery thriller. Baldwin is currently working on his third novel.
From Little, Brown
Mimi is a young professional who has made all the right choices—good job, classical music, a reliable fiancé—until her attraction to the most notorious seduction artist at her office throws her partner-track life into chaos. She never imagined that the idea of sex could so overwhelm her imagination.
Jake is that seduction artist. His attraction to Mimi causes him to rethink his life's greatest pleasures: the art of the chase, the gleam of submission, the thrill of giving women greater pleasure than they ever dreamed possible.
And there is a third party in their dance: a man who admires Mimi from afar, who has found ways to see and hear her in her most private moments. When this man learns of Mimi's attraction to Jake, an all-consuming rage overwhelms him. Simply watching is no longer enough.
One of Jake's recent lovers is found murdered. Then another. The police see Jake as the link between the dead women, as they were meant to. Jake flees, leaving Mimi alone, as he was meant to....
Jake & Mimi is a relentlessly plotted thriller that is also a breathtaking exploration of the pleasures and limits of sex. Powerfully written and featuring scenes of transfixing erotic power, it is the rarest kind of thriller, one that men and women will devour with equal pleasure.