Jazz Archive Keeps Murray H'97 and McPartland H'97 Voices Alive
---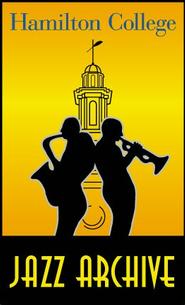 Noted jazz pianist Marian McPartland and essayist and critic Albert Murray, two cultural icons of the second half of the 20th century, died the week of Aug. 19. Both were recognized by the college with honorary degrees in 1997, and at that time, sat down with Monk Rowe, Joe Williams Director of the Jazz Archive, for interviews about their lives and careers. Those interviews and transcripts may be accessed in the archive online.
The New York Times, in its obituary of McPartland, described her as "An unlikely jazz legend, … one of the few women in instrumental jazz to have achieved both unconditional respect of her fellow musicians and a substantial popular reputation." The paper's notice of Murray's passing characterized him as, "an essayist, critic and novelist who influenced the national discussion about race by challenging black separatism, insisting that the black experience was essential to American culture and inextricably tied to it."
The entire Hamilton College Jazz Archive, a collection of 300 audio interviews with jazz musicians, arrangers, writers and critics, the jazz greats and the supporting cast from the 1930s to the present, is available online free of charge. Among the most notable interviewees are Dave Brubeck, Lionel Hampton, Oscar Peterson and George Shearing as well as former members of bands led by Count Basie, Duke Ellington, Woody Herman, Artie Shaw, Benny Goodman, Stan Kenton and the Dorsey Brothers. Interviews are searchable by subject and name. Selected video excerpts may also be viewed at the archive website.