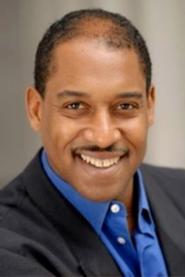 Greg Thomas '85, principal at G&J Productions, will present a lecture titled "Albert Murray and the Blues Idiom Worldview" on Thursday, Feb. 18, at 4:15 p.m., in the Red Pit, KJ. The lecture is sponsored by the Fillius Jazz Archive and is free and open to the public.
Thomas served as the jazz columnist for the New York Daily News, and as the editor-in-chief of Harlem World Magazine. He was also the host, writer, and production coordinator of Jazz it Up!, the web's first interactive jazz news and entertainment TV series. Thomas is currently a columnist at All About Jazz and remains a consistent presence at the National Jazz Museum in Harlem.
He has developed expertise in the work of two of the most sophisticated thinkers on jazz, literature, American and black American culture: Ralph Ellison, author of the mid-century literary classic, Invisible Man, and Albert Murray, author of over a dozen works of fiction and non-fiction.
Thomas started G&J Productions with his wife, Jewel, in 2010. The company curates high-quality arts and entertainment services to design distinctive cultural experiences at venues such as Aaron Davis Hall, the Friar's Club, Ginny's Supper Club, MIST Harlem and Alvin & Friends Restaurant. As a professional multi-media journalist, educator and curator with expertise in Jazz, Thomas has written program notes for Jazz at Lincoln Center, narratives for the Harlem Is exhibits and has been featured in a variety of publications including The Root, Village Voice, UPTOWN, and American Legacy.