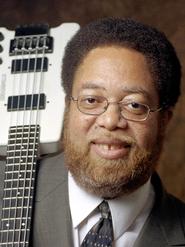 The Hamilton College Department of Music and "Doc" Woods present the annual Jazz Kick Off Concert on Wednesday, Sept. 10 in Wellin Hall, Schambach Center for Music and the Performing Arts.
Funk Republic highlights brand-new funk tunes featuring local musicians Jeff Stockham, trumpet; Bob Cesari, saxophone; Angelo Candela, trombone; Tom Witkowski, piano; Joe Handy, guitar; "Doc" Woods, bass and composition; and guest artist Jakubu Griffin, drums.
Admission is free and all seats are the on stage for a more personal experience. For more information call the box office at 859-4331.