Jennifer Potter Hayes K'73 Appointed Executive Director of The Arts Guild of Old Forge, Inc.
---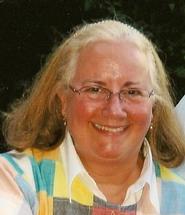 The advisory board of The Arts Guild of Old Forge, Inc. has appointed Jennifer Potter Hayes K'73 as Executive Director of the Old Forge Arts Center, effective February 8. The purpose of the Center, located in Old Forge, N.Y., is to "serve the Central Adirondack Community in a culturally sensitive manner reflective of its social, historical, and natural environment." Year-round the Center offers a broad range of programs, classes and exhibits, and will soon move into a new 28,000 square foot facility. Officials commended Hayes' "strong arts and administrative background" and her leadership upon her selection.

Hayes earned her Bachelor of Arts degree in studio art and art history from Kirkland College and went on to receive her Master of Arts degree in public administration from the Maxwell School of Citizenship and Public Affairs at Syracuse University. She was employed as Assistant to the President and Registrar of Hamilton College, and later Director of Alumni Programs. She then worked as Special Assistant to the Dean and Director of Career and Alumni Services at the Maxwell School. In 2007, Hayes was awarded a Fulbright Grant to study international student exchanges and the educational system in Korea .

Her ties to the Adirondack Park go back to 1851 when ancestor Benjamin Brandreth purchased what is now the Brandreth Park in the Town of Long Lake, the oldest private landholding within the "Blue Line." The property continues to be enjoyed and managed today by his descendents. In addition she has a long history of community service and leadership in the Adirondack Park. Hayes says that her appointment "is a real gift as it combines her love of the North Country with a lifelong interest in the arts." She looks forward to leading the Old Forge Arts Center as it expands programs and moves to its new state-of-the-art facility.