Jennifer Whitman '10 Will Spend Year in China Through Fulbright Grant
---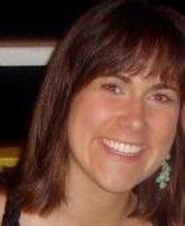 Jennifer Whitman '10 has been awarded a Fulbright grant to China. Through her project, she will work with faculty at the University of Sichuan Law School in Chengdu, China, to examine Chinese legal aid for female migrant workers. The Fulbright U.S. Student Program offers fellowships for U.S. graduating college seniors, graduate students, young professionals and artists to study abroad for one academic year.

In her proposal Whitman, a Chinese major at Hamilton, explained, "With this study I seek to understand the possible benefits of legal aid to Chinese female migrant workers. Examples abound of legal aid's assistance to underrepresented populations in other nations, including the U.S. Legal aid could solve a number of problems facing the migrant worker population; I will take the perspectives of employees, volunteers, and recipients of the service in order to learn about the structure, duties, needs and goals of Chinese legal aid as it relates to the unique situation of female migrant workers."

Whitman studied in Beijing in 2008 through Hamilton's Associated Colleges in China program. She is a member of Phi Sigma Iota, the international foreign language honor society and was selected as a Levitt Scholar at Hamilton. She received a Mayo Clinic Foundation scholarship in 2009. Whitman is a member of Phi Beta Chi sorority and served as president. She is a member of Hamilton Alumni Leadership training (HALT) and is student representative on the Alcohol Coalition.

Following completion of the Fulbright grant she plans to pursue a joint degree in law and Chinese.

The purpose of the Fulbright Program is to increase mutual understanding between the people of the United States and other countries through the exchange of persons, knowledge and skills. The program is designed to give recent college graduates opportunities for personal development and international experience.

It offers invaluable opportunities to meet and work with people of the host country, sharing daily life as well as professional and creative insights. The program promotes cross-cultural interaction and mutual understanding on a person-to-person basis in an atmosphere of openness, academic integrity and intellectual freedom. The primary source of funding for the Fulbright Program is an annual appropriation made by Congress to the Department of State. The U.S. Student Program awards approximately 900 grants annually and currently operates in more than 140 countries worldwide.

Jennifer Whitman is a graduate of Breck School, Minneapolis, Minn.