Jin an Invited Speaker at CFL Workshop
---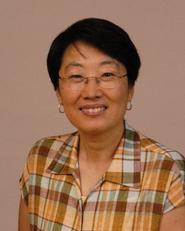 William R. Kenan Professor of East Asian Languages and Literature Hong Gang Jin was an invited key speaker on March 16 at the 2nd Annual Chinese Pedagogical Workshop. The event was sponsored by the Department of Asian Studies of Penn State University.
The workshop was designed to give attendees a greater understanding of 10 empirically-based methodological principles of CFL (Chinese as a Foreign Language) instruction, how to apply backward design and the 10 principles to lesson planning and how to align curricular goals with instructional strategies and assessment.
Faculty members of the Asian Studies Department, Central Pennsylvania K-16 teachers, graduate students of Education and Applied Linguistics and colleagues in the Department of Applied Linguistics were in attendance.