Jin Awarded Grant to Hold Teacher Development Program at Hamilton
---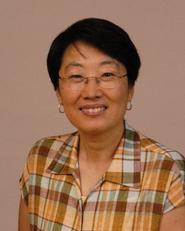 Hong Gang Jin, the William R. Kenan Professor of Chinese and director of the Associated Colleges in China (ACC) Program, has received a grant from the STARTALK organization in order to fund a two-week teacher development workshop at Hamilton College in July.

The workshop, which will instruct 10 to 12 participants, is aimed at in-service and pre-service K-16 Chinese teachers whose native language is English. Hamilton College, ACC, and Chinese Language Association of Secondary-Elementary Schools (CLASS) will host the workshop from July 5- July 16.

The participants will take several courses that focus on the classroom language, new social routines and expressions, common errors, and tonal and pronunciation correction. They will teach practice courses and will receive feedback from their peers as well as from professional development specialists.

By the end of the program, the participants will have refreshed their knowledge and skills related to language and culture while also having learned how to further master the best practices in curriculum, instruction, and assessment. The participants will also be offered post-program opportunities to continue to climb their proficiency ladder through a weekly Skype tutorial center at ACC, a monthly online coaching meeting and a teaching mentor program.

ACC, a consortium of six core members and more than 50 participating colleges and universities, is administered by Hamilton College and hosted by Capital University of Economics and Business (CUEB) in Beijing, China. Established in 1996, ACC has successfully trained 1,960 undergraduate students who are linguistically and culturally proficient in Mandarin Chinese and who can function freely in Chinese speaking communities. The ACC has established itself as a leader in curriculum design, pedagogical innovation, teacher training, and material development among overseas programs in China. ACC is considered one of the top study abroad programs because of its academic rigor, quality teaching, highly interactive and individualized instruction, culturally enriching class activities and innovative curriculum.