Jin Presents Paper and Chairs Panel at International Conference
---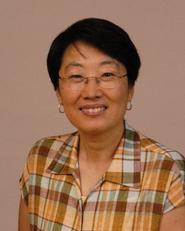 Professor of Chinese Hong Gang Jin presented a paper and chaired a panel at the 9th International Conference of Chinese Scholars Association on Teaching Chinese as a Second Language in December. Her paper was titled "Task complexity and its effect on triggering negotiation of meaning" and the panel she chaired was on Second Language Research and Pedagogical Innovation.

This convention is the largest conference on language acquisition and pedagogy in China with more than 3,000 participants and eight concurrent panels. This international conference takes place only once every three years.

During the conference in Beijing, Jin also gave a workshop for the Winter ACC Teacher Development Week on "backward curricular design and performance assessment."