Jin Publishes Article, Addresses International Conference
---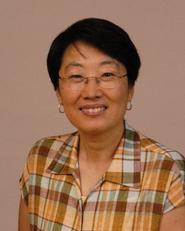 Hong Gang Jin, the William R. Kenan Professor of East Asian Languages & Literature, recently published "Participatory Learning and Interactive Teaching: A Comparative Study of CFL with Web Tools" in the Journal of Taiwan Chinese as a Second Language. The article, co-authored by Shengjie Lu, presents the results of the authors' study of 21 U.S. undergraduate students who are learners of Chinese as a Foreign Language (CFL) using three participatory web tools: discussion boards, blogs and Skype.
In addition, Jin was invited to speak at the 9th International Conference on Chinese as a Foreign Language July 20-22 in Beijing. Jin, one of four plenary speakers, gave a talk titled "Cognitive Processing, Methodological Principles, and Classroom Application."
Jin was also invited to conduct a workshop on Aug. 1-2 at Beijing University in a summer institute of linguistics sponsored by the Chinese Education Ministry. Focusing on current theories of second language acquisition, the workshop was presented to more than 200 Ph.D. candidates and M.A. students. Topics included cognitive processing and language learning, language chunks and second language acquisition, and roles of negotiation of meaning in CFL classroom.