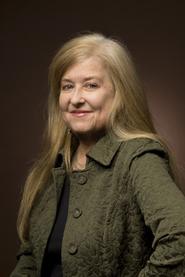 Jo Pitkin, Kirkland class of 1978, has received recognition for her anthology Lost Orchard: Prose and Poetry from the Kirkland College Community. The Next Generation Indie Book Awards committee has selected Pitkin's work as a finalist in the 2014 Anthology category. As the editor, Pitkin has selected and curated many poems, short stories, novel excerpts, creative nonfiction essays, and one-act plays by Kirkland College alumnae, faculty, and administration.
Peter Cameron '82, also a published author, describes Pitkin's work: "Lost Orchard is a paradise regained. How wonderful to have the brilliant and beautiful work of so many talented writers, all once part of the Edenic community that was Kirkland College, collected and preserved. Jo Pitkin's editorial eye is both acute and sensitive, and I salute and thank her."
At Hamilton, Pitkin double majored in Literature and Creative Writing and was a member of the magazine Red Weather. After graduating, she went on to receive a Master of Fine Arts in Poetry from the University of Iowa. Pitkin is the author of The Measure and Cradle of the American Circus: Poems from Somers, New York. She now lives in Cold Springs, New York.