BIA Recognizes John Crosier '59
---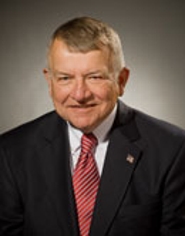 On Oct. 26, the Business and Industry Association (BIA) will present former BIA President John Crosier '59 with a Lifetime Achievement award during their 98th Annual Dinner at the Radisson Hotel/Center of New Hampshire in Manchester. The award recognizes business leaders committed to leadership in their careers, communities, and New Hampshire. Recipients mold their communities and state through their business endeavors, participations in local organizations, involvement in boards, and service to the local and state governments. Former U.S. Senator Judd Gregg will also accept a Lifetime Achievement award.

Crosier served as BIA president for 16 years and was named Business Leader of the Year in 1997 by Business NH Magazine and the New Hampshire Association of Chamber of Commerce Executives. Previously, he served as president of the Massachusetts Business Roundtable, commissioner of the Massachusetts Department of Commerce and Development and director of the Massachusetts Division of Employment Security.

He has been on several boards of directors including the NH Charitable Foundation, NH Center for Public Policy Studies, Leadership NH, Junior Achievement of NH, and the NH Forum on Higher Education

At Hamilton, Crosier majored in economics and was a member of Alpha Delta Phi. He currently is on the board of trustees of the University System of New Hampshire.