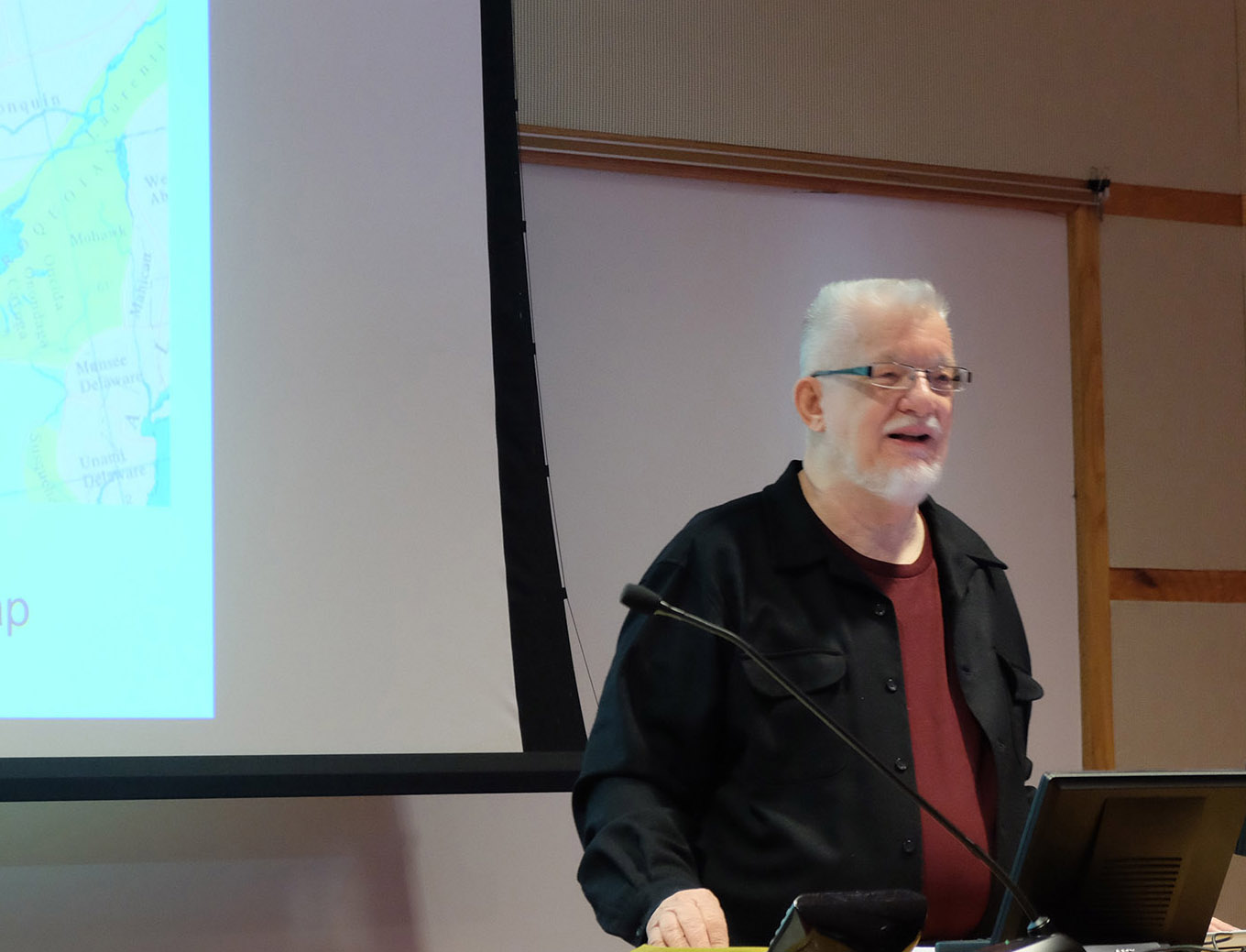 John D. Nichols '66 returned to Hamilton on April 6 to talk about his public digital humanities project, the Ojibwe People's Dictionary.
Nichols, professor emeritus at the University of Minnesota, describes the dictionary as "a free online archive and talking dictionary of Ojibwe (Chippewa), a language of the Western Great Lakes region." The digital humanities are playing an important supporting role in the preservation and revitalization of the endangered indigenous languages of North America. Nichols' project tries to balance the urgent need to document the language while it is still spoken with the need to present useful results of the research to stakeholders in the indigenous, scholarly and funding communities, while dealing with the issues of rapidly changing digital technology and sustainability.
The dictionary was featured last summer at the university building at the Minnesota State Fair.