John Donohue '74 Appointed at Stanford
---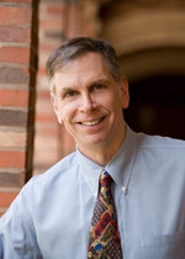 John Donohue '74 has been appointed C. Wendell and Edith M. Carlsmith Professor of Law at Stanford Law School. The chair commemorates a family whose ties with the university span three generations, and Donohue will be the fifth distinguished faculty member to hold the endowed chair since it was established in 1977 by the Carlsmiths.

Donohue has most recently been the Leighton Homer Surbeck Professor of Law at Yale Law School. Previously, he was the William H. Neukom Professor of Law at Stanford Law School, the James B. Haddad Professor of Law at Northwestern Law school, and a visiting professor at the law schools of Harvard, Yale, the University of Chicago, Cornell, and the University of Virginia.

"John Donohue is perhaps the most outstanding policy-relevant, empirical law professor in the nation," said Stanford Law Vice Dean Mark G. Kelman. "No one has written more sound empirical analysis on such a long string of relevant policy issues—from the impact of gun control to the origin of shifts in criminal behavior to the death penalty—to help shape the most important social debates through solid, unbiased policy work."

Donohue has spent decades determining the impact of law and public policy in a variety of areas, using empirical analysis. He is currently writing a book on" on empirical evaluation of law, policy, and medicine that highlights how such work can improve decision making but is also subject to serious errors, at times unintentional, that can mislead legislators, courts, and consumers." One example is the assumption that legally allowing citizens to carry concealed handguns would reduce crime.

Donohue studied economics and mathematics at Hamilton and is a Phi Beta Kappa graduate. He received his Juris Doctor from Harvard University and his Doctor of Philosophy from Yale University.