John Hewko '79 Named Top Executive at Rotary International
---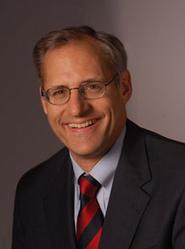 Rotary International has named John Hewko '79, an attorney with extensive international experience in both the private and public sectors, to be the global humanitarian service organization's new top executive, serving as its general secretary. The appointment is effective on July 1.
In this position, Hewko will manage more than 600 employees of Rotary International and its charitable arm, The Rotary Foundation of Rotary International. Headquartered in Evanston, Ill., with regional offices in seven countries, Rotary's Secretariat supports the activities of more than 33,000 Rotary clubs in over 200 countries and geographical areas, with a combined membership of 1.2 million men and women. The Rotary Foundation annually distributes more than $180 million to fund a variety of educational programs and humanitarian projects throughout the world. Hewko was selected from among 440 potential candidates for the position.
In announcing Hewko's hiring, Rotary International President Ray Klinginsmith hailed his "visionary leadership" and predicted that under Hewko's leadership Rotary will "continue to grow in numbers, stature and involvement in making the world a better place."
Hewko has worked for Brazilian and Argentine law firms and with Gibson, Dunn & Crutcher in Washington and New York. He spent 15 years at the international law firm of Baker & McKenzie, where he founded the Kyiv office and was managing partner of the Kyiv and Prague offices. In Kyiv, Hewko was a member of the city's first Rotary club. He aided in drafting the new Ukrainian post-Soviet constitution.
In 2004, Hewko became vice president of the Millennium Challenge Corporation (MCC), a foreign aid agency dedicated to reducing poverty through sustainable economic growth. He managed MCC's relationship with more than two dozen partner countries and oversaw the development and negotiation of foreign assistance agreements totaling $6.3 billion with 18 countries. Most recently, he has been a non-resident senior associate at the Carnegie Endowment for International Peace where his research and writing have focused on international development issues. Hewko has also been an adjunct professor at Georgetown University Law Center.

Hewko majored in government and Russian studies at Hamilton. He played men's varsity lacrosse and was a member of Chi Psi fraternity. He went on to Oxford as a Marshall Scholar and earned a master's degree in modern history. In 1985, he earned his law degree from Harvard University.