John McKoy '66 Appointed Chair
---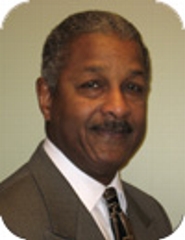 On July 26, John "Skip" McKoy '66, the director of programmatic initiatives for Fight for Children, was appointed by District Mayor Vincent Gray as chair of the newly formed State Early Childhood Development Coordinating Council. The 21-member council is tasked with improving communication and collaboration to carry out state and federally funded early childhood programs.
McKoy has extensive experience in urban planning and community development and is vice chairman of the D.C. Public Charter School Board (PCSB). Before joining Fight for Children, he served as executive vice president at the Anacostia Waterfront Corporation. Previously he was management consultant, president and CEO of DC Agenda, a vice president at Lockheed Martin IMS, Director of the District's City Planning Department and Planning Director for San Francisco Bay Area Governments.
At Hamilton, McKoy majored in philosophy. He played basketball and baseball and was a member of Theta Delta Chi. After graduating and serving with the American Friends Service Committee in Guatemala, he went on to earn his masters of city planning from the University of Pennsylvania in 1970. He earned his masters of public administration from Harvard University in 1978. Last year, he self-published his first novel, Paying to Play in Hong Kong.