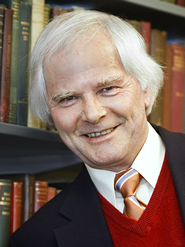 Derek Jones, the Irma M. and Robert D. Morris Professor of Economics, and Kimberly Walker '07 published a chapter in International Perspectives on Participation. The book is volume 15 in the series Advances in the Economic Analysis of Participatory & Labor-Managed Firms from Emerald Group Publishing Limited.
Jones and Walker, along with Modestas Gelbuda of the University of Management and Economics in Lithuania, co-authored "The Effects of Innovative Work Practices on Firm and Worker Outcomes: Evidence from Lithuania" based in part on Walker's senior thesis in economics.
The chapter focuses on the nature and effects of innovative work practices, such as self-directed teams and performance related pay, in emerging market countries.