Jones Co-Authors Chapter on Cooperative Enterprise
---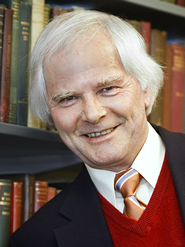 Irma M. and Robert D. Morris Professor of Economics Derek Jones co-authored a chapter in the Handbook on the Economics of Reciprocity and Social Enterprise.
"Cooperative Enterprise" was written with Panu Kalmi of the University of Vaasa and appears as chapter eight in the book edited by Luigini Bruni and Stefano Zamagni.
Jones spent the spring semester as a visiting professor in the School of Business at Aalto University in Finland.