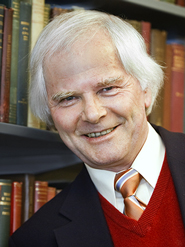 Derek Jones, the Irma M. and Robert D. Morris Professor of Economics, co-presented a paper at the 17th World Congress of the International Economics Association (IEP). The conference was held June 6-10 in Jordan, along the shore of the Dead Sea.
"Worker Separation and Sorting Under Performance Pay: A Discrete-Time Duration Analysis" was presented during the opening sessions with Mikko Makinen, one of Jones' co-authors.
It presented results of the authors' analysis of worker separation and sorting under performance pay using linked employer-employee data from Finland.
Jones is currently based in Helsinki as a visiting professor of economics at Aalto University's School of Business.