Jones Publishes Essay, Presents Invited Talk
---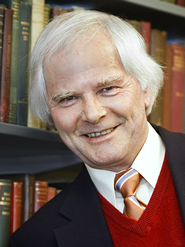 An essay co-authored by Irma M. and Robert D. Morris Professor of Economics Derek Jones was published in Pour une nouvelle mondialisation : le défi d'innover, a volume in the Social Innovation series published by the Presses de l'Université du Québec.
"Institutional Innovation in Mondragon: Context, Shape and Consequences" was written with Saioa Arando, Fred Freundlich and Monica Gago of Mondragon University and Colgate University's Takao Kato.
Also, on April 30, Jones presented an invited talk, "Efficiency and Job Satisfaction in Employee owned firms: Evidence from Mondragon," at the School of Management at London School of Economics.
Jones is spending the spring semester in Finland as a visiting professor in the School of Business at Aalto University.