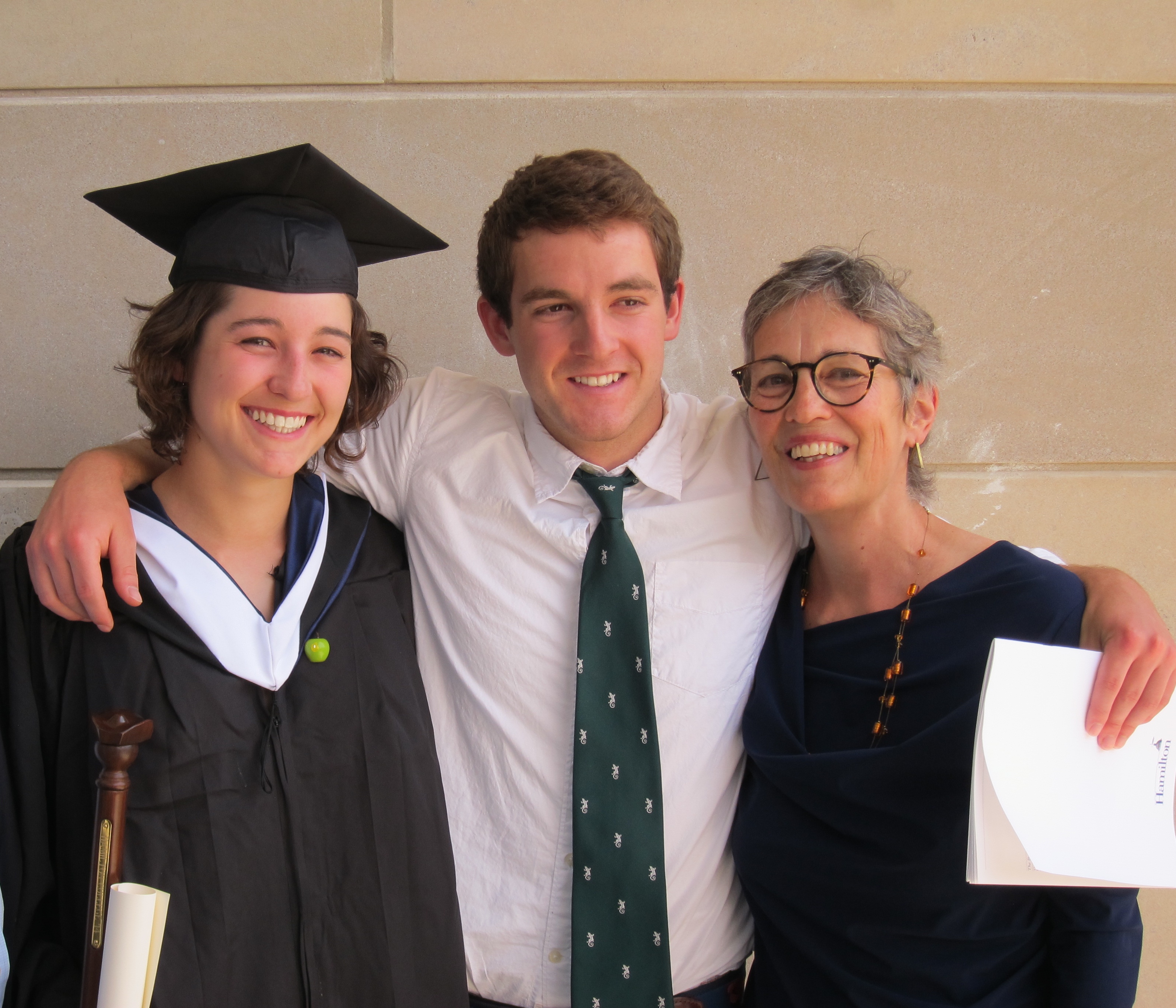 Kate Emlen K'72 is showing her recent painting in an exhibit Figures and Landscapes at the Thos Moser Showroom in Freeport, Maine. The opening reception is on Thursday evening, January 22nd, from 6 to 8. Thos Moser is a furniture maker whose showroom in Freeport is a long-time venue for some of Maine's premier artists. The focus of Emlen's work is the unique beauty of Maine's and Brittany's landscapes. She shows at Prince Street Gallery in New York, George Marshall Store Gallery in York, Maine, and Caldbeck Gallery in Rockland, Maine, among others.
Emlen is a member of the Kirkland College Charter Class of 1972. As a member of the first class of Kirkland, Emlen and her classmates established traditions that shaped the college. She recalls Kirkland College fondly:
"I loved being at Kirkland in the Charter class with so many smart, lively women and faculty who were committed to taking on the additional work of shaping the school. I remember the fun, excitement, and exasperation of the endless meetings that were our democracy in the making."
Emlen's daughter, Elizabeth Chamberlin, is a graduate of Hamilton College, class of 2014. Emlen attended graduation in 2014 for her daughter and remarked, "I felt incredible pride to see the green apple on my Hamilton daughter's graduation gown: the acknowledgement of Kirkland's legacy in the making of the wonderful school Hamilton is today".