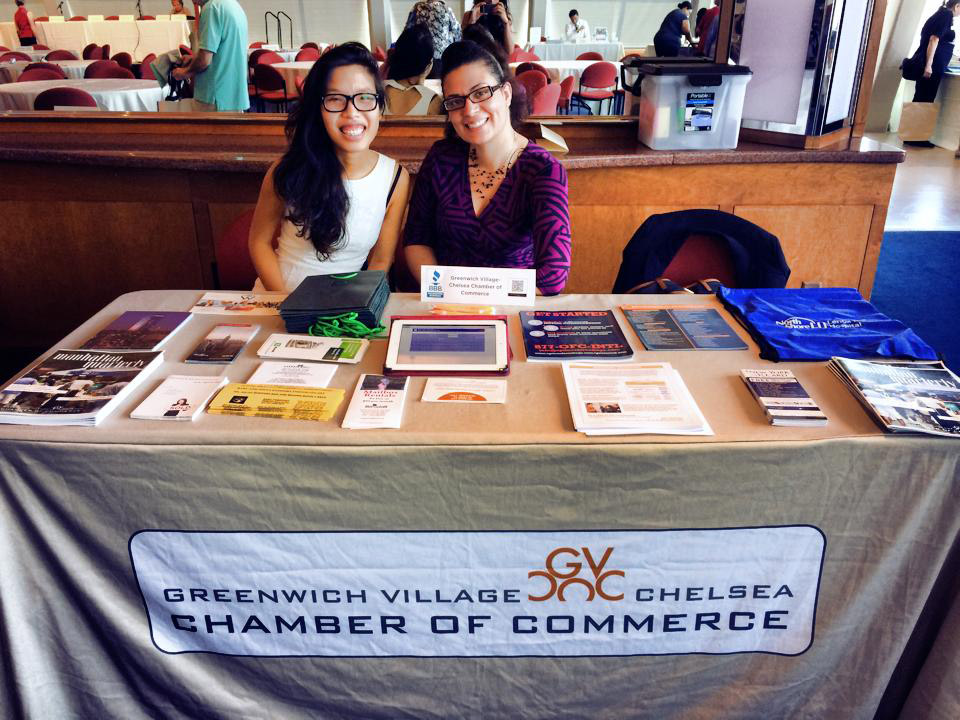 Business forecasting and preparing grant proposals may not be the typical duties of a summer intern, yet Kate Nguyen's '15 is gaining extensive hands-on experience working at two small organizations in New York City. Nguyen is interning with the Greenwich Village Chelsea Chamber of Commerce, and Day One, an independent record label, through the generosity of the Summer Internship Support Fund.
Although Nguyen found the internship herself, she said that the Career Center was an invaluable resource, advising her on the application process, resume writing, interviewing, and searching databases of job postings. Because she holds different positions within the two organizations, she is gaining extensive hands-on experience.
At the Chamber of Commerce, Nguyen writes grant proposals, drafts the weekly newsletter, which is designed to be of interest to small businesses in the area and to promote Chamber members, and helps organize events by reaching out to potential keynote speakers and coordinating logistics.
"It's really rewarding to see actual progress during my time [at the Chamber]," Nguyen confessed, "we now have more people coming to our networking and workshop events, welcoming new members and seeing a marked increase in engagement from existing ones."
Nguyen is also thoroughly enjoying her time at Day One, "it's cool to get to combine economics, my major, with my passion for music," she explained. Much of her time is spent developing the company's business plan: forecasting future sales and revenues, developing a workable marketing plan, and analyzing the market's current saturation in order to determine what types of artist are in demand or will have a hard time "breaking through."
Beyond enjoying her work and becoming exposed to varied work environments, Nguyen's internships have helped her develop basic financial modelling skills, general non-profit management techniques, and strong networking abilities.
Kate Nguyen is a graduate of Hanoi - Amsterdam High School.