McCarthy '07, Garbarino '07, and Pinyadda
---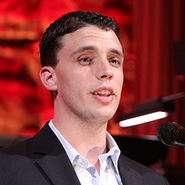 Kevin McCarthy '07 and Chase Garbarino '07, after graduation from Hamilton, started Streetwise Media, a new media startup out of Boston. Their first product was Pinyadda, an online news aggregation and curation platform. In 2009, Pinyadda was selected as one of seven recipients of a DEMOgod Award at the DEMO conference in California, which are presented to companies with "outstanding potential to succeed in the market while motivating and exciting the DEMO audience…DEMOgods have a unique ability to deliver a great product and position it in the market, to show off its most compelling features, and differentiate it from other products." Past winners include TiVo, Salesforce.com and ETRADE.

Shortly after completing development on Pinyadda, McCarthy and Garbarino founded BostInnovation, a new media outlet covering the business and innovation in and around Boston. BostInnovation is Streetwise Media's flagship property that is "leading the way in the future of news by combining strong editorial content, contributions from its community members and curation of great content from around the web."

While at Hamilton, Garbarino played a year of basketball and soccer and was a member of Alpha Delta Phi. He founded the Hamilton Entrepreneur's Club and launched his firs startup The Campus Word (TCW), a blogging community composed of nearly 100 bloggers from the country's top colleges and university, which was co-founded with Gregory Rogan '07 and McCarthy. He majored in economics.

McCarthy was co-founder of The Campus Word, responsible for technical operations. He was a DJ at WHCL, a member of Alpha Delta Phi, and majored in chemistry.