Kim Ann Mink '81 Joins ALS Association's National Board of Trustees
---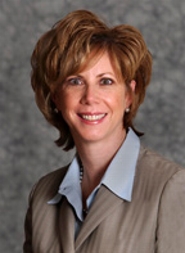 The ALS Association has appointed Kim Ann Mink '81as a member of the ALS Association's National Board of Trustees. Amyotrophic lateral sclerosis (ALS) is also known as Lou Gehrig's Disease, named for the New York Yankee Hall of Famer who died of ALS.

Mink's family has been touched twice by ALS. After a five-year battle with the disease, Mink's mother died from ALS in 2003. A short time later, her mother-in-law was diagnosed with ALS and died just four months later. As a result, Mink is doubly motivated to join The ALS Association in the fight against this devastating disease. The ALS Association is the only national non-profit organization fighting Lou Gehrig's Disease, through their involvement in global research, providing assistance for people with ALS through a nationwide network of chapters, coordinating multidisciplinary care through certified clinical care centers, and fostering government partnerships.

"I am very excited to participate on the Board of Trustees. My passion for and commitment to the fight to cure ALS is grounded in my personal experience with this devastating disease," said Mink. "Being on the Board is a wonderful way to remember our Mothers and to help those who are currently battling the disease."

Mink currently serves as president of Dow Elastomers, Electrical and Telecommunications for The Dow Chemical Company in Midland, Mich. In addition, Kim Ann Mink is a member of the Catalyst Board of Advisors. Founded in 1962, Catalyst is the leading nonprofit membership organization working globally with businesses to build inclusive workplaces and expand opportunities for women and business.

At Hamilton, Mink majored in chemistry and went on to receive her doctorate in analytical chemistry from Duke University. In addition, she is a graduate of the Wharton School of Business Management Program.