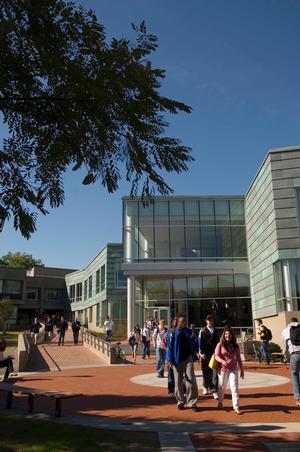 KJ Exceeds Predicted Energy Savings
The New York State Energy Research and Development Authority has recognized the energy efficiency levels achieved in the Kirner-Johnson (KJ) Building with a High Performance Building plaque. A building must have an efficiency level higher than 30 percent above the building code to receive this award. Original energy savings for KJ were predicted to be 25 to 28 percent.
KJ, a LEED Gold certified building, has energy-efficient mechanical systems, environmentally friendly materials and improved indoor environmental quality.