Klinkner Paper Referenced by Baltimore Sun
---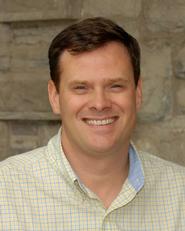 Philip Klinkner, the James S. Sherman Professor of Government, was referenced in a Feb. 10
Baltimore Sun
article,
"Steele's rise shows how Obama has altered landscape."
The article discussed Michael Steele's recent election as Republican National Committee chairman and how President Obama has fundamentally changed U.S. electoral politics in 2008 by building two new multiracial coalitions.
The
Baltimore Sun
article reviewed an article co-authored by Klinkner titled
"LBJ's Revenge: The 2008 Election and the Rise of the Great Society Coalition"
that appeared in
The Forum - A Journal of Applied Research in Contemporary Politics
. In that piece, Klinkner and his co-author, University of Maryland-Baltimore County political science professor Thomas Schaller, demonstrated that minorities and upscale college-educated white voters were able to form a coalition to elect Barack Obama to the White House.