Klinkner Publishes Analysis of 2008 Election in The Forum
---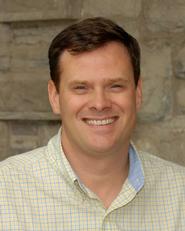 Philip Klinkner, the James S. Sherman Professor of Government, co-authored
"LBJ's Revenge: The 2008 Election and the Rise of the Great Society Coalition"
in the election issue (Vol. 6, Issue 4) of
The Forum - A Journal of Applied Research in Contemporary Politics
published by Berkeley Electronic Press. This article presents a distinctive overview of the 2008 election contest focused on its coalitional underpinnings.
The co-authors, Klinkner and University of Maryland-Baltimore County political science professor Thomas Schaller, demonstrate that minorities and upscale college-educated white voters were able to form a coalition to elect Barack Obama to the White House and that although many of Lyndon Johnson's Great Society goals remain elusive, the new Democratic majority assembled by Obama represents the emergence of a Great Society electoral coalition