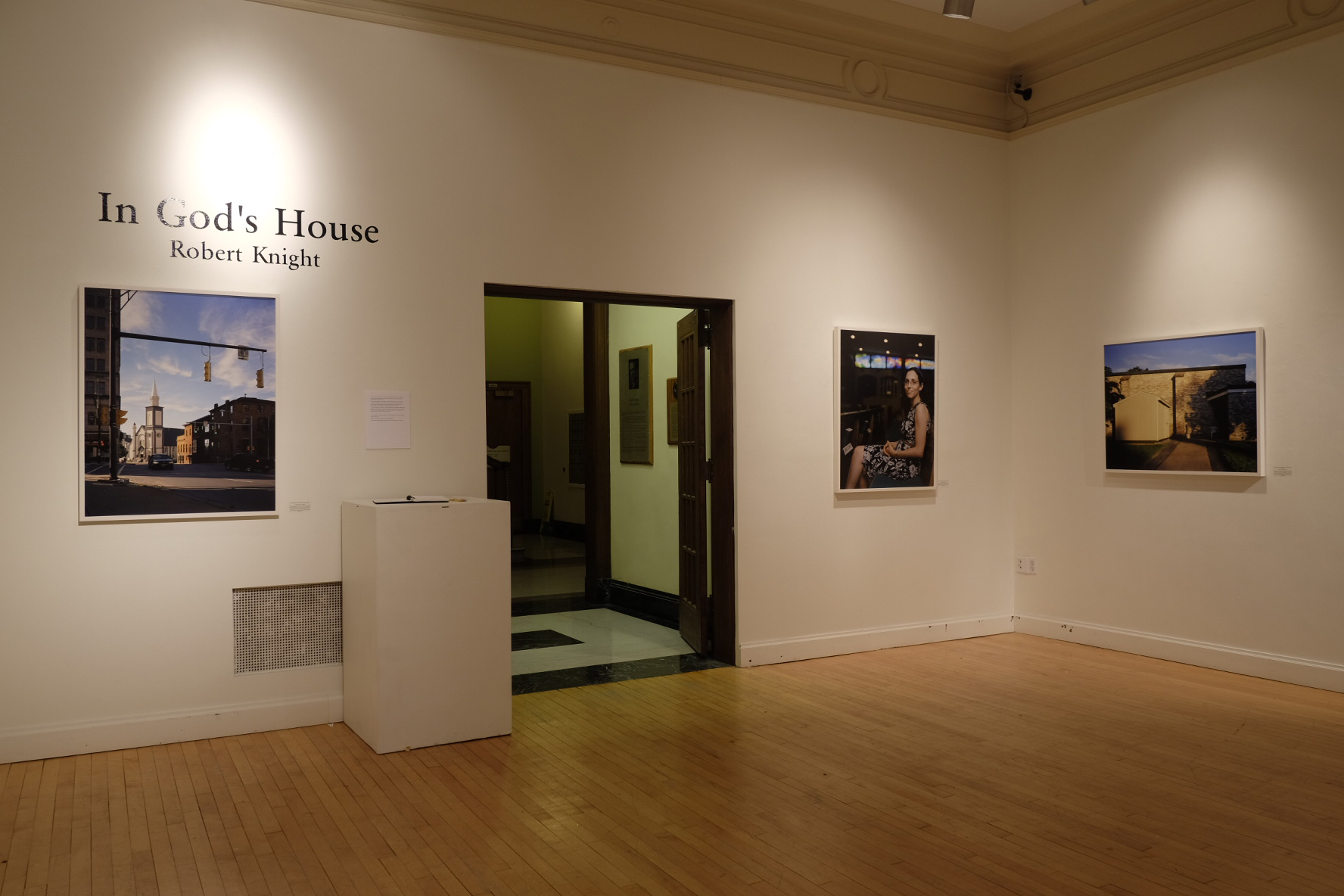 Assistant Professor of Art Rob Knight has a solo exhibition of his project In God's House currently on view at the University of Wisconsin-Madison's Porter Butts Gallery through Dec. 2.
The project was supported by the Levitt Center and was developed over the past two summers with Visiting Associate Professor of Religious Studies Brent Plate and the assistance of Alison Ritacco '14, Hannah-Grace O'Connell '14, Shannon Boley '17, Sawyer Konys '16 and Jasmin Thomas '16.
Knight traveled to Madison and gave a gallery talk about the exhibition on Nov. 22.