Kristine Oren '14 Interns at Department of Justice
---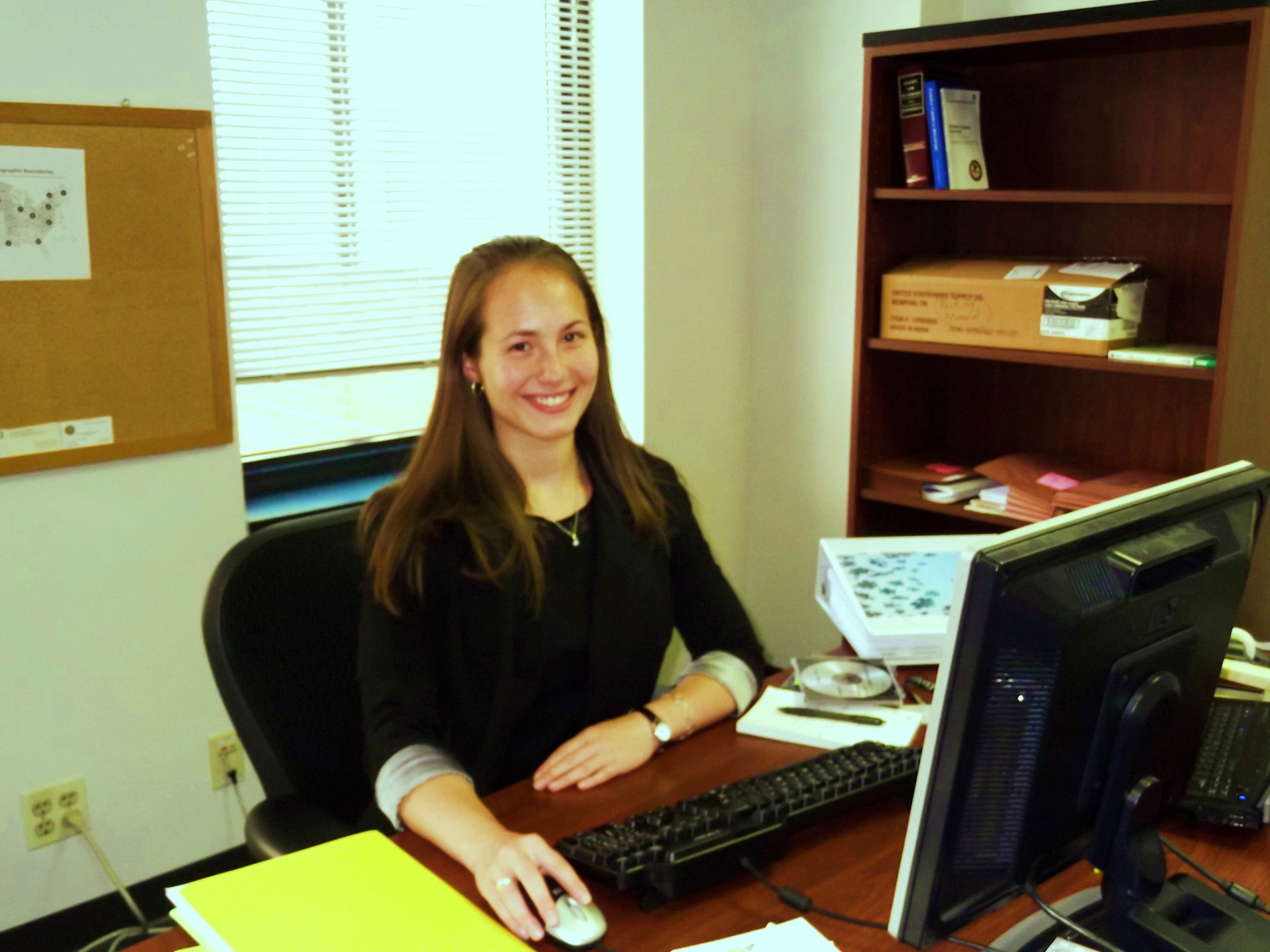 The American public frequently hears about corruption among politicians. This summer, Kristine Oren '14 was an intern at the Department of Justice (DOJ), helping in their efforts to crack down on those offenses. With support from the Katharine Eckman '09 Fund, she is interning with the Public Integrity Section of the DOJ, which prosecutes crime among public officials.
Oren has been interested in law since she became involved in her high school's debate team. She explained that she "quickly realized that I love to argue, strategize and analyze arguments." Oren soon put her talents at persuading together with a passion for law. She commented, "I'm a huge fan of the Constitution and defending people's rights, and I think law is the best way to do that." Oren pursued that interest at Hamilton by becoming a government major and by completing an internship at a criminal defense firm last year.
As an intern at the Public Integrity Section, also known as PIN, Oren works behind the scenes on cases against elected and appointed public officials. She researches cases, compiles data, puts together evidence and writes reports, all things she describes as "the small details that are integral to the legal process." By working on a variety of tasks, she's been able to learn about all aspects of the prosecution process.
Oren has been able to attend trials and work closely with the attorneys at PIN, particularly Tracee Powell '95, who Oren says took her under her wing. Oren observed, "Every attorney at the DOJ is there because they love what they're doing." Oren's passion for law has only increased during her time at PIN. "There's only so much you can learn from a classroom," she remarked. "You can only get the passion from being at a law firm."
Working in prosecution did surprise Oren in some ways. In her previous experience interning in criminal defense law, she learned to respect the gray area of law. She explained that the experience "taught [her] that there are two sides to every story." In prosecuting corruption by public officials, however, she's found the cases to be far less ambiguous, remarking, "I was surprised that there could be an area of prosecution so black and white to me." She described the offenses as "crimes of greed," noting that many of them involved incredibly intricate schemes.
Oren found that her internship enforced her passion for pursuing law. She remains interested in public integrity and criminal law and is planning to attend law school after Hamilton. Oren appreciates the experience her internship afforded her and as well as the opportunity to live in Washington D.C. As Oren moves forward into a career in law, it seems likely she'll be returning to D.C. before long, perhaps as an attorney herself.
Oren is a graduate of Danville High School in Pennsylvania.