Kuharic's Work Featured in "Texas Contemporary"
---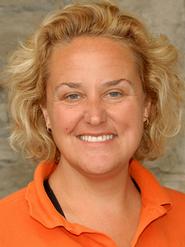 The work of Katharine Kuharic, the Kevin W. Kennedy Professor of Art, is on display through Oct. 13 in "Texas Contemporary" at the George R. Brown Convention Center in Houston.
Inspired by the flowers in her garden, Kuharic's true-to-life depictions feature layer upon layer of paint that bring the work "into an alternate state of being."
"Texas Contemporary" features the work of contemporary artists from 70 galleries. Kuharic is represented by P•P•O•W in New York.