Kuhn '09 Named to Forbes' 30 Under 30
---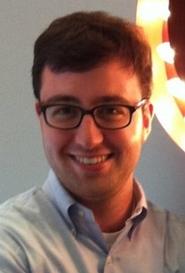 "These are the people who aren't waiting to reinvent the world," began Forbes' introduction to the publication's newly released industry lists of "30 under 30." Eric Kuhn '09 has been named one of those 30 under 30 in the entertainment industry by the magazine.

"Kuhn revolutionized social networking at CNN and the N.B.A. Now he's taking on Hollywood at talent agency UTA [United Talent Agency]," according to Forbes. The magazine asked its "readers and 12 star-studded panels of industry experts" these questions: Who is reinventing the world? Who should you hire today? Who will you be working for in 20 years? Who, in short, under the age of 30, matters? From thousands of nominations reporters narrowed the list to the "360 ultra impressive up-and-comers…."

While still a student at Hamilton, Kuhn worked for both the N.B.A. and CBS and was an occasional Huffington Post contributor. He joined CNN following his graduation. Kuhn orchestrated some of his first interviews with other media leaders via his WHCL radio show, Kuhn and Company. Among his guests were NBC's Andrea Mitchell, pundit and former presidential candidate Pat Buchanan, Huffington Post founder Arianna Huffington, commentator Ron Reagan and author Andrew Sullivan.