Lacsamana Presents Paper at University of London
---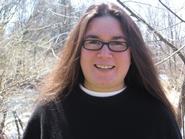 Anne E. Lacsamana, associate professor of women's studies, presented her paper "Feminist Theory in Crisis?: Towards a Transnational Historical Materialist Project" at the 7th annual Historical Materialism Conference (Nov. 11-14) hosted by the School of Oriental and African Studies, University of London.
As part of this year's conference theme "Crisis and Critique" Lacsamana examined how contemporary feminist theorizing has steadily retreated from progressive analyses of class and class exploitation, the engine driving neo-liberal capitalist expansion, in favor of pursuing the "cultural turn." As a corrective to these tendencies, Lacsamana argued for a return to historical materialism to better understand the contemporary material realities of those living in both the global North and South.
Using the anti-imperialist, nationalist feminist framework of the Philippine women's movement as her example, Lacsamana illustrated how their collective brand of organizing can serve as a model for reorienting contemporary transnational feminist thought.