Lacsamana Publishes Journal Article
---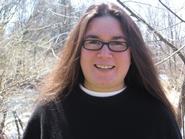 Anne E. Lacsamana, associate professor of women's studies, published her essay "Empire on Trial: The Subic Rape Case and the Struggle for Philippine Women's Liberation" in a special issue (Invisible Battlegrounds: Feminist Resistance in the Global Age of War and Imperialism) of Works and Days.
Lacsamana's essay examines the significance of the 2005 landmark conviction of a U.S. Marine for the rape of a 22- year-old Filipino woman – marking the first time a member of the U.S. military had been tried, convicted and sentenced on Philippine soil. Situating the case within the broader context of U.S.-Philippine relations, Lacsamana analyzes how theoretical ideologies underpinning the activism of members belonging to various sectors of the Philippine nationalist feminist movement played an important role in highlighting the gendered consequences of U.S. militarism in Philippine society.
Works and Days is a scholarly journal devoted to examining issues related to cultural studies. This special issue, edited by Susan Comfort, includes work by noted feminist scholars including Jasbir Puar, Cynthia Enloe, Patricia McFadden, Valentine Moghadam among others.