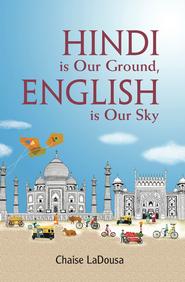 Hindi Is Our Ground, English Is Our Sky: Education, Language and Social Class in Contemporary India by Associate Professor of Anthropology Chaise LaDousa has been published by Cambridge University Press for the South Asian market. It was published by Berghahn Books for the North American and European markets earlier this year.
The book is based on 18 years of research on the part language plays in education in the Hindi-speaking area of North India. It explores ways the issue of language-medium schooling, Hindi- or English-, has been constructed differently by policymakers, scholars and people who attend schools or send their children to them.
As a contribution to the study of language ideology – ideas people have about language and the ways in which such ideas are imbedded in institutions – the book explores the particularly problematic efforts toward language standardization and pedagogy in postcolonial nations.
The foreword was written by Krishna Kumar, former director of the National Council of Educational Research and Training with the Government of India and professor of education at the University of Delhi's Central Institute of Education.