Lawrence Dodds '89 Speaks at PBI Conference
---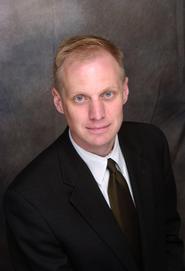 Lawrence D. Dodds '89 was a speaker at the 2013 Philadelphia Bar Institute's Exceptional Children Conference. Dr. Dodds co-led the session titled "The New DSM-5: Changes You Need to Know for your School Law Practice." The panel addressed how the June 2013 revisions to the American Psychiatric Association's Diagnostic Manual may impact schools' obligations to provide education-based services for students with disabilities.
Dodds is a member of Wisler Pearlstein's Education Law and Family Law Groups. His practice focuses on special education law, child custody and mental health law issues. For over a decade, he has advised and represented schools in special education matters from the administrative hearing level through the federal courts, as well as provided guidance on a wide range of student issues, including discipline and residency. He combines his legal and doctoral training in child and adolescent psychology to bring a unique perspective to school districts and charter schools in southeastern Pennsylvania educating exceptional children.
Prior to entering the practice of law, Dodds provided therapy and assessment services in residential treatment centers for emotionally disturbed children, Head Start preschool programs and an adult addictions clinic. Before joining Wisler Pearlstine, he was an associate in the family law department of Schnader Harrison Segal and Lewis LLP, where he gained experience in all phases of complex child custody, divorce, property distribution, support and adoption matters. Dodds received his Ph.D. in clinical psychology from Hahnemann University in 1999 with concentrations in the treatment of child and adolescent disorders and forensic assessment. Dodds received his law degree in 1997 from Villanova University where he was an editor of the Law Review.
Dodds graduated magna cum laude with a degree in psychology from Hamilton. During his time at Hamilton he was on the Men's Soccer Team and was a member of the Chi Psi fraternity.