Larson Serves on American Historical Association Panel
---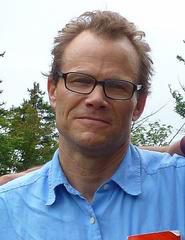 Professor of English and Creative Writing Doran Larson served as commenter on a panel "Neo-Liberal America and the Carceral State" at the 2014 American Historical Association Conference, in January in Washington D.C.
He also presented a paper on and served as chair of panels on prison literature at the 2013 Midwest Modern Language Association Conference in Milwaukee.
Larson's essay, "Why Scandinavian Prisons are Superior," originally posted on the on-line Atlantic Monthly global page, reappears as the cover article in the January issue of Prison Legal News.
Also, in November Larson delivered the keynote address, titled, "In The Season of Thanksgiving," to GED and Vocational Certification graduates at Mohawk Correctional Facility in Rome, NY.