Lawrence T. Gilroy III '81 Honored in 2010 Alumni Hall of Distinction Awards
---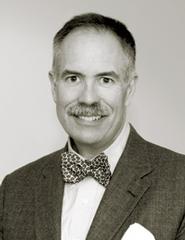 Lawrence T. Gilroy III '81, president of Gilroy Kernan & Gilroy Insurance, was one of 23 graduates of independent colleges and universities throughout New York honored at the 2010 Independent Sector Alumni
Hall of Distinction
Awards Ceremony on March 1. The ceremony took place at the New York State Capitol in Albany. The honorees were chosen by the board of trustees of the Commission of Independent Colleges and Universities (CICU) for their contributions to the economy of New York.
The Alumni Hall of Distinction was created in 2000 to honor New York's Independent Sector graduates who contributed significantly to New York through their careers and community involvement. Guests at the March 1 event included state legislators, higher education policymakers and more than 55 independent college and university presidents and administrators, business leaders and alumni honoree guests.
Gilroy graduated from Hamilton with a concentration in economics and was a member of the Alpha Delta Phi fraternity. He currently resides in New Hartford, N.Y.