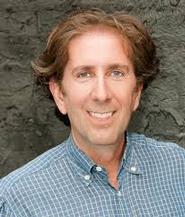 A lecture by D.T. Max, an author and staff writer at The New Yorker, has been rescheduled for Monday, March 2, at 4:10 p.m., in Dwight Lounge, Bristol Center. The lecture, titled "Consider the Writer: The Life of David Foster Wallace," is free and open to the public. His previously scheduled visit in February was cancelled due to weather.
Max's lecture is based on his best-selling book Every Love Story Is a Ghost Story: A Life of David Foster Wallace. Foster Wallace was called "the leading literary light of his era, a man who not only captivated readers with his prose but also mesmerized them with his brilliant mind." In this biography, Max charts Wallace's tormented, anguished and often triumphant battle to succeed as a novelist as he fights off depression and addiction to emerge with his masterpiece, Infinite Jest.
Every Love Story is a Ghost Story was released by Viking Penguin in August, 2012, and was a New York Times bestseller. It was also named one of the best books of the year by Slate, The Economist, San Francisco Chronicle, Goodreads and The Financial Times.
Max is also the author of The Family That Couldn't Sleep: A Medical Mystery, a cultural and scientific study of prion disease.
A graduate of Harvard University, Max first contributed to The New Yorker in 1997 and has been a staff writer since 2010. He has been the books editor of the New York Observer, a writer for The New York Times Magazine, and a pseudonymous food reviewer for Paper. He contributed the afterword to the New York Review of Books Classics reissue of William McPherson's 1984 novel, Testing the Current.
His lecture at Hamilton is part of the English and Creative Writing Department Spring Reading Series and is sponsored by the Dean of Faculty.