Lecture on Joe Paterno's Legacy is April 28
---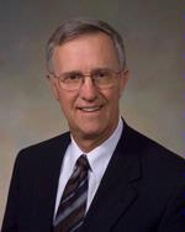 Scott Kretchmar, professor of exercise and sport science at Penn State University, will present a lecture titled "Joe Paterno: Assessment of a Legacy," on Sunday, April 28, at 7:30 p.m., in the Kirner-Johnson Building's Bradford Auditorium. His lecture is sponsored by the Hamilton College philosophy department, and is free and open to the public.
Kretchmar earned his Ph.D. in physical education in 1971 from the University of Southern California. His research focuses on the metaphysics and ethics of games, play and sport; the anthropological philosophy, in particular, the role of games and play in human evolution; and the theory of mind and the intellectual requirements of sporting activity. He is frequently published in the Journal of the Philosophy of Sport; his two most recent articles include "Aristotle's Golden Mean: Its Implications for the Doping Debate" (2010) and a critical review of "Sport" by Colin McGinn (2009).
Kretchmar has received many awards and commendations for his career at Penn State. In 2010, he received the Graduate Teaching Award, which annually recognizes one Penn State faculty member for outstanding teaching performance. In that same year, he was honored with the President's Award for Excellence in Academic Integration, which is awarded for extraordinary achievement in the integration of teaching, research, creative accomplishments and service. In addition, the International Association for the Philosophy of Sport established the "R. Scott Kretchmar Graduate Student Essay Contest" in 2010.