Legal Reform Needed to Promote Social Equality
---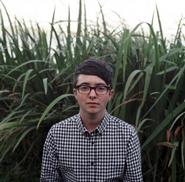 Dean Spade visited Hamilton on Oct. 10 to lecture on the effectiveness of legal reform to promote social equality. Spade, associate professor at the Seattle University School of Law, focused his discussion on struggles and obstacles faced by the American trans community.
Spade has spent his adult life as a transgender civil rights advocate founding the Sylvia Rivera Law Project in 2002. The Sylvia Rivera Law Project is a legal aid organization that provides free legal services to transgender, intersex, and gender non-conforming individuals. The organization is also dedicated to public education initiatives, focusing on policy reforms of state-sanctioned discrimination on the basis of gender identity and expression.
Spade told his audience of the discrimination and violence commonly faced by trans people. He explained that many trans youth are kicked out of their homes by their parents and that it is not uncommon to be expelled from school for using the bathroom that matches their identity. Trans youth often end up in the foster care system or adult homeless shelters, which automatically categorize them by their birth gender. Due to this grouping, sexual assault and hate violence are very prominent in these "safe" spaces.
Similarly, trans adults who do not qualify for welfare, because they are deemed drug addicts, are not accepted into rehabilitation facilities because of the gender binary divide. However, without mandatory drug rehabilitation, they are not eligible for other government-run social programs and are halted in their search of a livable existence.
Although Spade's work primarily focuses on programs that will impact the future, to create these policies he looks toward our past. Spade drew many comparisons between the struggle of the trans community and that of the black community in the 1960s. Despite seeking a "colorblind society" with the implementation of antidiscrimination laws and formal legal equality, racism and prejudice still play a major role in social and legal matters.
Realizing this, Spade directs his programs not toward legal reform, but rather toward those most vulnerable. He believes that change does not trickle down from a judicial level; instead, it must affect those at the bottom and trickle up. To accomplish this, Spade's organization does three types of work: survival work, dismantling work and building alternatives. Survival work is poverty centered and serves as the focal point for the movement.
This work is not charity, Spade makes clear; rather it is the refusal to abandon anyone and has its roots in mutual aid. Dismantling work focuses on deconstructing unfair and biased programs or initiatives that are responsible for putting large numbers of trans people in jail. Finally, building alternatives is the most important step because it creates support systems and directly impacts individuals.
Spade concluded by stating, "social justice activism isn't a career, it's a way of life." He explained that grassroots programs are the key to promoting social change and that to be an ally you simply have to listen and support those who are victimized. In honor of National Coming Out Day, Hamilton is releasing an Out and Ally List sponsored by the Rainbow Alliance, proudly displaying its support for the LGBTQ community.