Cornell Professor to Lecture: "When U.S. Democracy Assistance Works"
---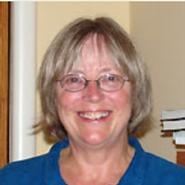 Valerie Bunce, the Aaron Binenkorb Professor of International Studies and Professor of Government at Cornell University, will present a lecture titled "When U.S. Democracy Assistance Works" on Tuesday, Sept. 27, at 7:30 p.m., in the Fillius Events Barn. The lecture, which is part of the Levitt Public Affairs Center's fall series on security, is free and open to the public.

Bunce has written and taught extensively on comparative democratization, international democracy promotion, and inter-ethnic conflict and cooperation in east-central Europe. She is the author of Subversive Institutions: The Design and the Collapse of Socialism and the State (Cambridge University Press, 1999), and her articles have appeared in such publications as American Political Science Review, Comparative Politics, Comparative Political Studies, and Politics and Society and International Organization.

Bunce has served as president of the American Association for the Advancement of Slavic Studies, vice president of the American Political Science Association, and she won the Merrill Presidential Teaching Award in 2003.