Levitt Leadership Institute seeks to help students develop personal leadership skills
---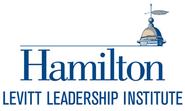 Strong leadership skills are important in almost any career field, but students interested in public service will rely on these skills as essential for obtaining internships and post-graduate positions. The new Levitt Leadership Institute seeks to help students develop their personal leadership skills in the context of their individual career plans. The goal of the Institute is to provide students with the knowledge and tools they need to develop a global mindset, ethical behavior, and the inspiration to dedicate their professional lives to the public good. Where you are interesting in working for a think tank, and environmental law institute, or a human rights organization, the Levitt Leadership Institute can give you insight into your dream job while enhancing the skills you will need to succeed in that field.

The Institute will take place in two parts during the spring semester. The first week takes place in January, and will offer students a chance to develop team-building and problem-solving skills. Students will learn how to make effective public presentations and research related literature. This portion of the Institute will culminate with students meeting and interviewing with public leaders from Utica.

The second week gives students a chance to use what they have already learned to further explore their career options in Washington, D.C. Teams of students will be able to interview public service practitioners—including Hamilton trustees and alumni—and gain insight about their fields of interest. Students will learn how their personal leadership and organizational styles could fit with different departments and organizations.

The inspiration for the Levitt Leadership Institute came from a collaboration between Prudence Bushnell, U.S. Ambassador and former Sol Linowitz Visiting Professor, and the Levitt family. Bushnell came to Hamilton last year with a background as a Foreign Service officer and U.S. Ambassador to Kenya and Guatemala. As she prepared to teach a course entitled "Africa's Lessons for Our Future," she decided to incorporate personal leadership training into the course. She conferred with Hamilton trustees who also had careers in public service and identified key skills that students would need in order to do well in interviews and on the job.

"These are skills that I found make people effective at any level of an organization and that are key to anyone who seeks to lead effectively at senior levels," said Bushnell.

Students in Bushnell's class were very receptive to her emphasis on leadership skills, and encouraged Bushnell to develop the lessons into a full-scale program. She took her proposal to the Arthur Levitt Public Affairs Center, and in time the Levitt Leadership Institute received funding through a generous donation from Arthur Levitt Jr. P'81 and the Norman and Rosita Winston Foundation. Applications for the Institute became available in the early fall and can be accessed online from the Levitt Center's website. The application deadline is October 14.

"We hope that students across all disciplines and departments will be interested and apply to participate in the Levitt Leadership Institute," said Julio Videras, director of the Levitt Center. "Students will learn skills that they will be able to apply in any career path they take."

The Institute is only one component of a larger three-part leadership initiative that was initially conceived of and promoted by the Levitt Center in Spring 2011; the other two components are incorporating leadership and communication skills into academic curricula and increasing public service internships. A list of leadership-oriented courses and internships can be found on the Levitt Center website.